Can't find what you are looking for?
providing the solution of the industrial raw materials based on the steel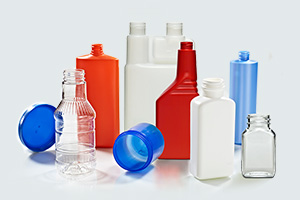 Contact us for free modeling
Just fill-in the form below and we will response to you within 12 hours.
MESCO DX53D Aluminized Steel Coil (AS) for auto mobile exhausted pipe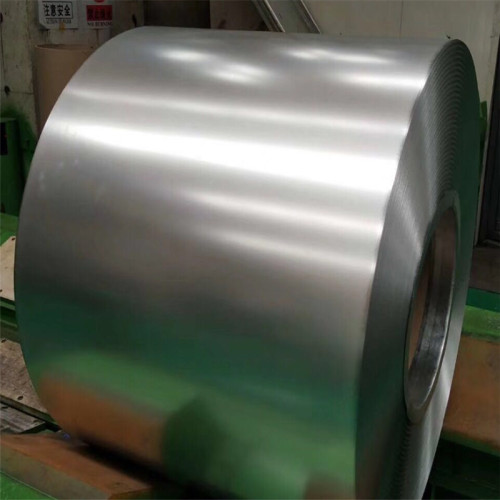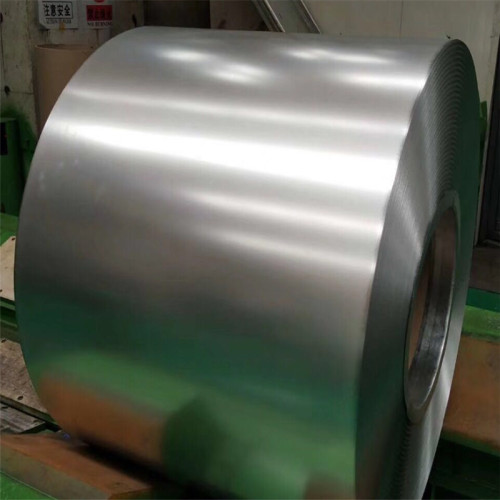 Categories
Aluminized Steel
Brand
MESCO Steel Supplier
Unit Price

US $ 1250

/

metric ton

FOB port
Tianjin
Terms of Payment
L/C, T/T
Update Time
2022/8/15
Detailed Information:
Brand Name: MESCO STEEL
Product Name: Aluminized steel coil
Standard: JIS G3314
Type: T1
Grades: DX51D-DX57D / S220GD-S550GD
Nominal Thickness: 0.16-3.0 mm
Width: Within 1600 mm
Substrate steel: Cold rolled steel
Zinc coating: 80-400g/m2
Surface treatment: Chromated/Oiled/AFP
Coil Inner Diameter: 508 / 610 mm
Coil weight: 6-10 tons
Aluminized Steel Coil

APPLICATIONS

Used for high heat applications, A463 is used for firewalls, heaters, incinerators, ovens, dryers and their housings.

Aluminized sheet and coil will maintain their bright appearance and provide long-term service at temperatures up to 900 degrees F – a higher temperature than comparable zinc-coated products can withstand. Even though aluminum corrodes faster than zinc, the oxide that forms on aluminum adheres tightly, protecting the base metal.
1. Automobile exhaust pipe, Fuel tank
2. Combustion furnace, heat exchanger, dryer, air conditioner, etc

3. Household water heater, gas stove, bread box, chimney, microwave oven
4. Oil & gas pipeline insulation project

Advantages & characters of aluminium silicon steel:
1.High temperature resistance: due to the specific combination of steel plate substrate and coating structure, an iron-aluminum alloy is formed, which makes the coated aluminum plate have excellent high temperature resistance. High reflectivity can be guaranteed at 450℃.
2.Thermal reflectivity: at 480 ℃, the plate can reflect 80% of the incident heat. Therefore, the aluminum-silicon plate can be made into an efficient heat insulation barrier or a heat reflector in high-temperature application, and the temperature in the furnace can be rapidly increased through effective heat reflection.
3.Mechanical strength: under room temperature, the mechanical strength of the aluminum plating plate is consistent with that of its base material. At the same high temperature of 480℃, the strength of aluminized steel plate is 10 times that of aluminum plate, so the thickness of steel plate can be reduced by at least 30%
4.Corrosion resistance: In the hot dip plating process, molten aluminum reacts with oxygen in the air to form an Al2O3 protective layer, which passivates the surface of the steel plate immediately.
5.Ecological characteristics: Aluminum plated plates without chemical passivation have no effect on health, so they can be used for food processing. Test reports from many professional groups have confirmed that it is harmless to human body and is an environmental protection product. Aluminum plating can be comparable to stainless steel, but the price is only about 1/3 than that of stainless steel.
MESCO advantages
♦ Largest Coated Steel Supplier in northeast China.
♦ 15 years experience, 75 countries, 480+ clients.
♦ No Stain in 15 years global export record.
♦ Trade domestically everyday, Sensitive with the market price.
♦ Know well about All Standards of aluminized steel of different countries.
♦ Specified in High Standard steel products.
♦ Large quantity of Stock with common and special specifications.
♦ Accept Small Quantity orders of high coating aluminized steel coil.
♦ Detailed explanation of price gap with different aluminum coating.
♦ Provide Professional Solutions and Suggestions for customers.
♦ Free Samples of various standards of aluminized steel.
♦ Being regular supplier of Iris JP, Sanyo JP, Spectrum US, Bluescope LK, etc.
Get Free & Quality Online Consultation
Send us some details about your needs and feel free to ask any questionss. Our sales team will get back to you via email within a day.
Contact us for free modeling
Just fill-in the form below and we will response to you within 12 hours.